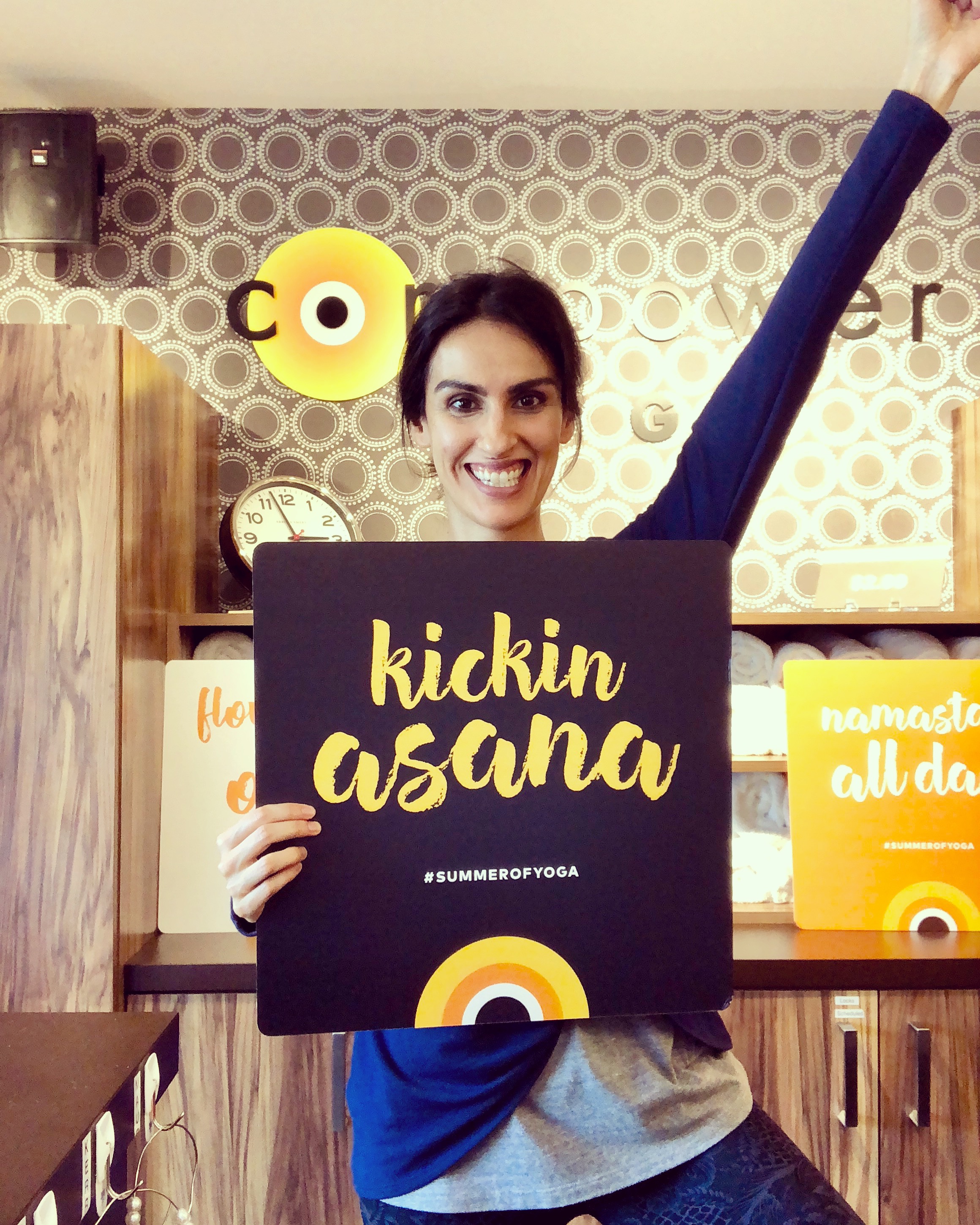 When I moved to Washington, DC in December 2015, I left my long-time hot yoga studio back home in Calgary and felt a little lost. I desperately needed to find another hot yoga studio in the area. After taking classes at other studios, a friend told me about Corepower Yoga - and that was it! I took a class there thanks to their free week offer to any new student, and I was HOOKED! This became my new yoga home. I completed the 200-hour Power Yoga Teacher Training in August 2017, another 50 hour continuing education program in the fall of 2017, and started teaching classes in Northern Virginia in November 2017. My next adventure will be taking Yoga Sculpt Teacher Training in the Spring of 2019!
Spending half of my life in Calgary, Alberta, Canada meant that I (a) had a view of the rocky mountains from the house where we lived; (b) had ample parks within the city to explore; and (c) Banff was an hour and a half drive away, meaning I had access to world class hiking, snowshoeing trails, and ski resorts. To this day, I love the feeling of being outdoors - not only for physical and mental reasons, but also spiritual ones. I can't help but be in awe of God and creation when I'm in nature. The simple yet incredible feeling of fresh mountain air, the sun beaming down to warm up my face, or the crunch of snow underneath my snowshoes - it's rare to find such peace and quiet in places apart from nature.
For anyone who has moved away from their longtime home - away from their village of family and friends - you probably know what it means when I use the term "starting over." I left Calgary in December 2015 - for a new beginning - after having lived there for 16 years. I now realize how long it takes to feel settled - to find authentic and trustworthy friends; to recreate routines, activities, and that feeling of home; and the energy it takes to navigate new things all the time. Add on top of a move getting married within one year and going through another transition - amidst switching jobs, getting certified in yoga teacher training, and working through some personal challenges - this hasn't all been easy. If it wasn't for my faith and spirituality, it would have been much harder for me. I try to travel back to Calgary when I can, stay in touch with family and friends frequently, and have things around me that remind me of home. This all lends to self care.